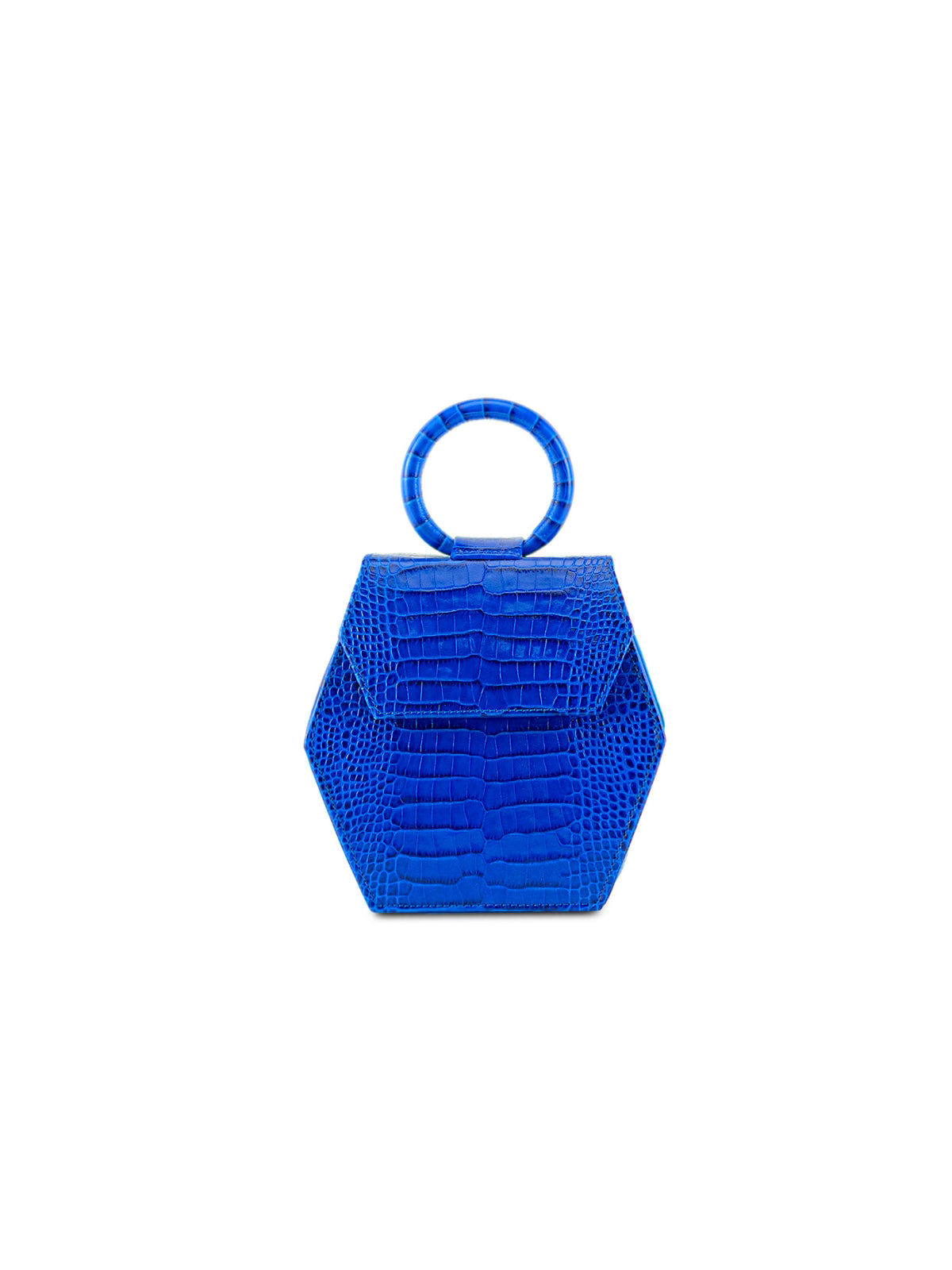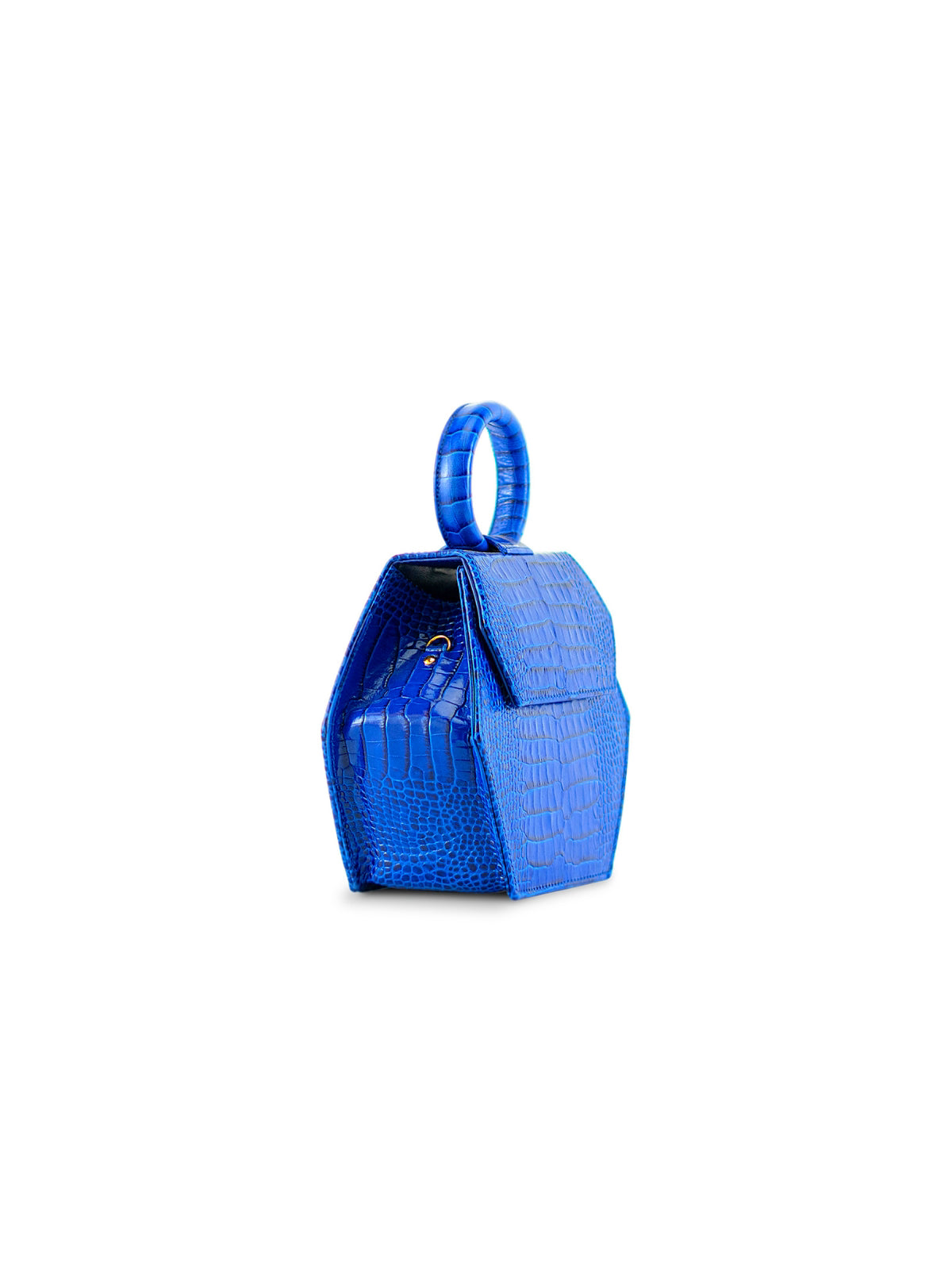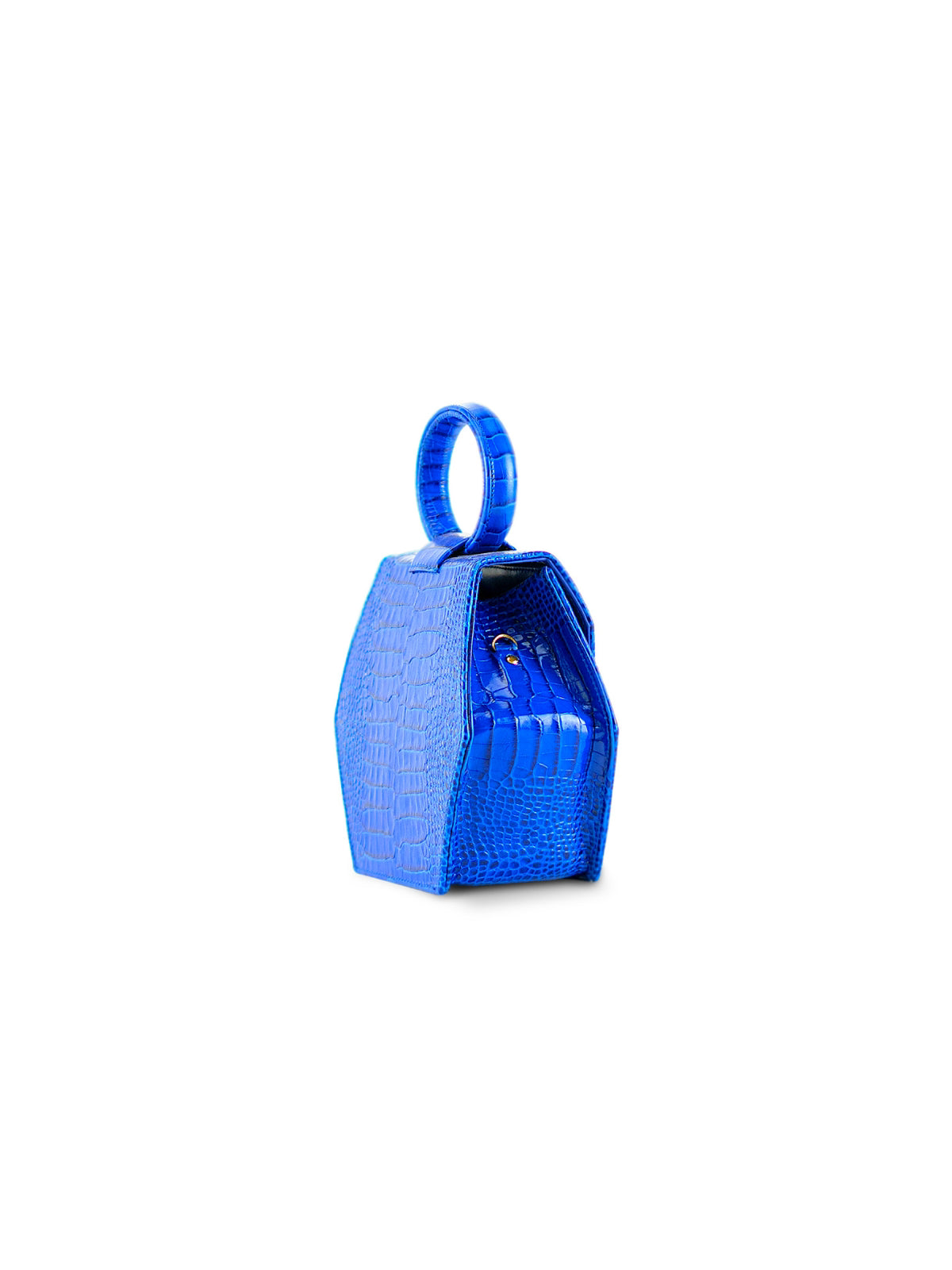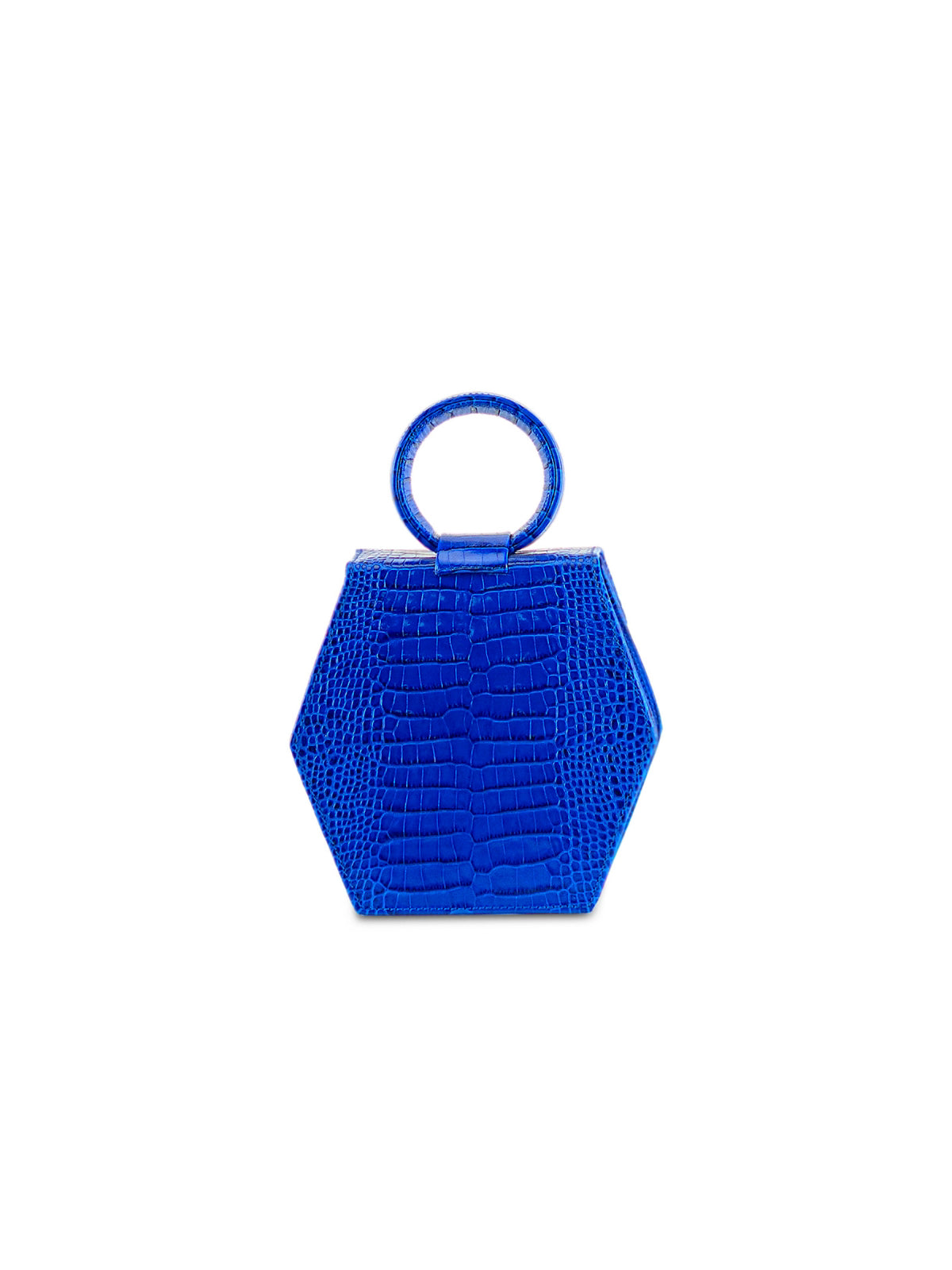 DESCRIPTION
Let's chat Cersei leather! Perhaps the most beautiful one we have yet. Cersei is a regal deep blue leather in the crocodile print. Its profound colour gives the bag its undeniable essence.
BAG DETAILS
The mini version of the original ZURI Bag
ZURI HEXAGON BODY AND FLAP 
ROLLED CIRCULAR HANDLE 
LEATHER INTERIOR
WITH INSIDE POCKET
L 8.2 X W 3 X H 7 INCHES
100% LEATHER
Weight: 35 oz
Can be worn with a scarf tied to the sides [sold separately].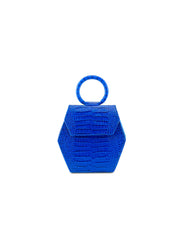 CERSEI BABY ZURI