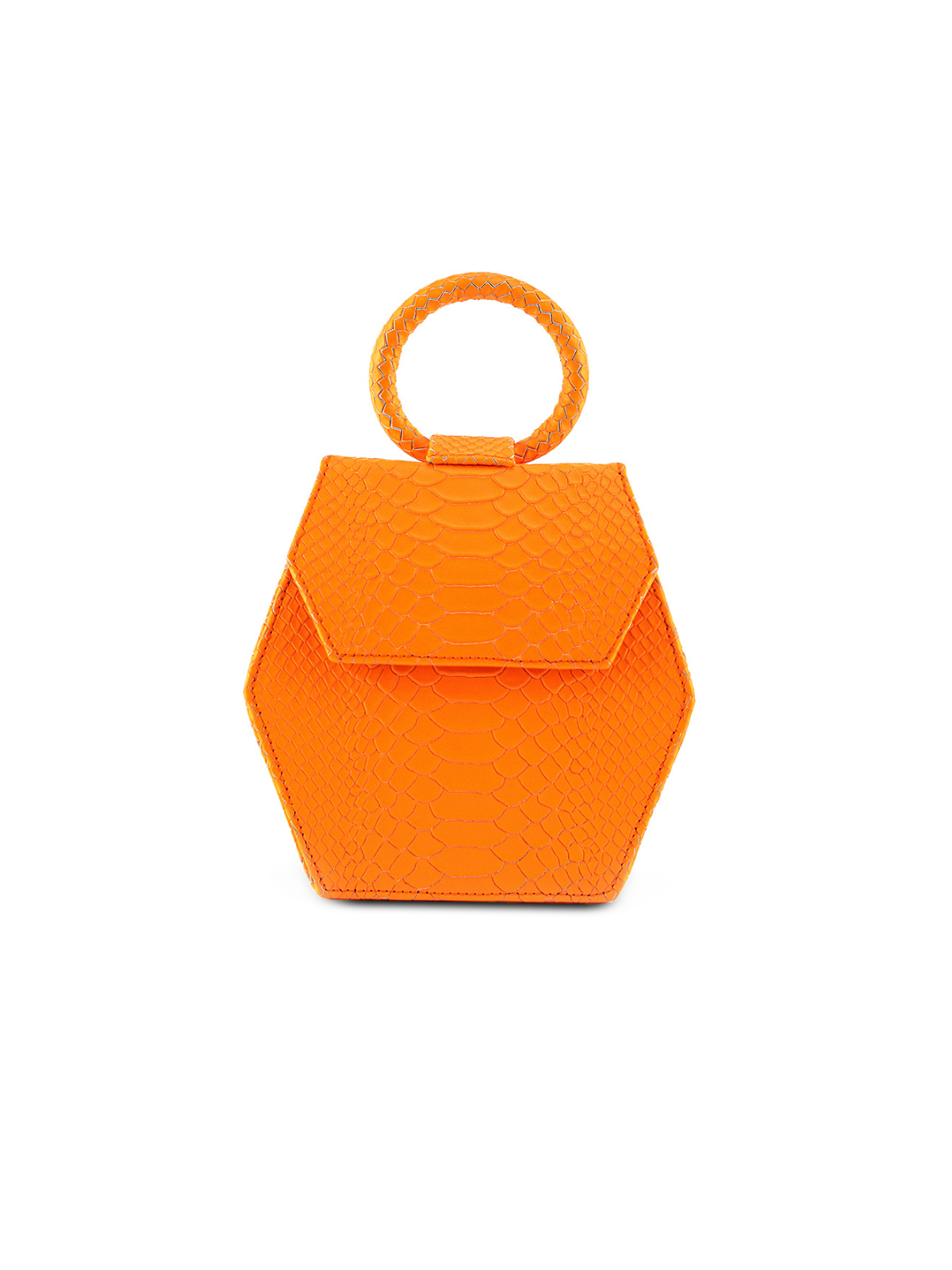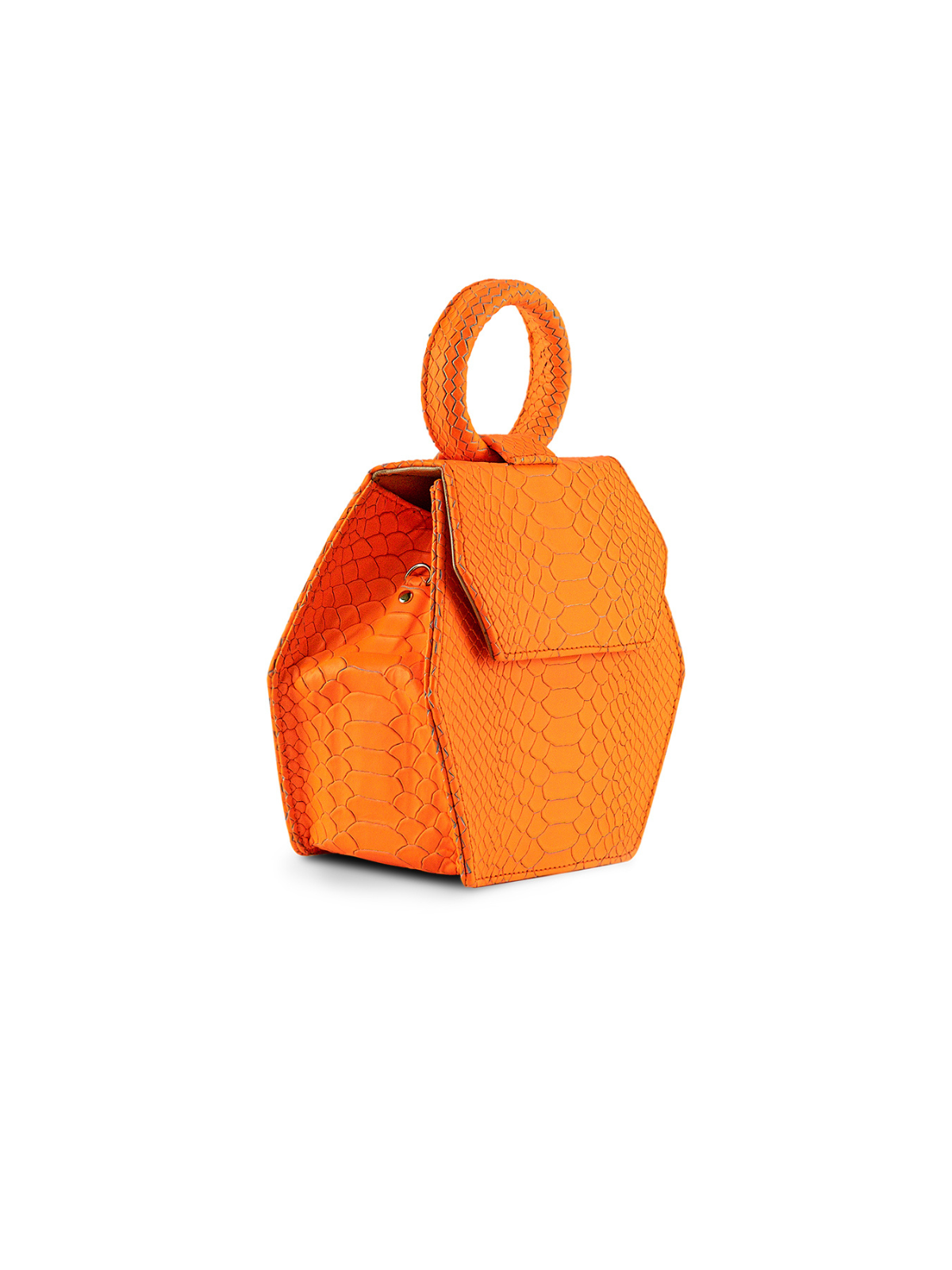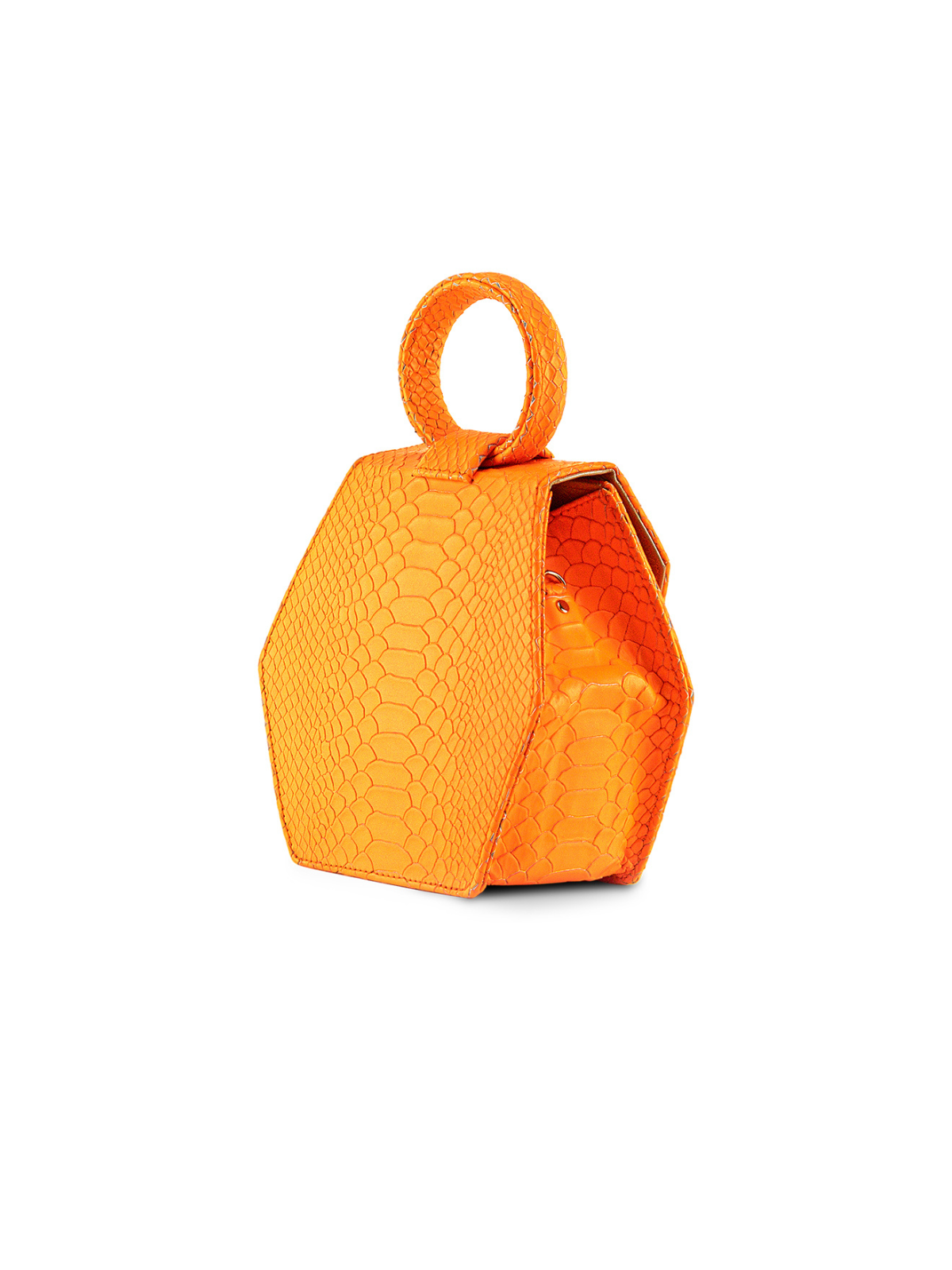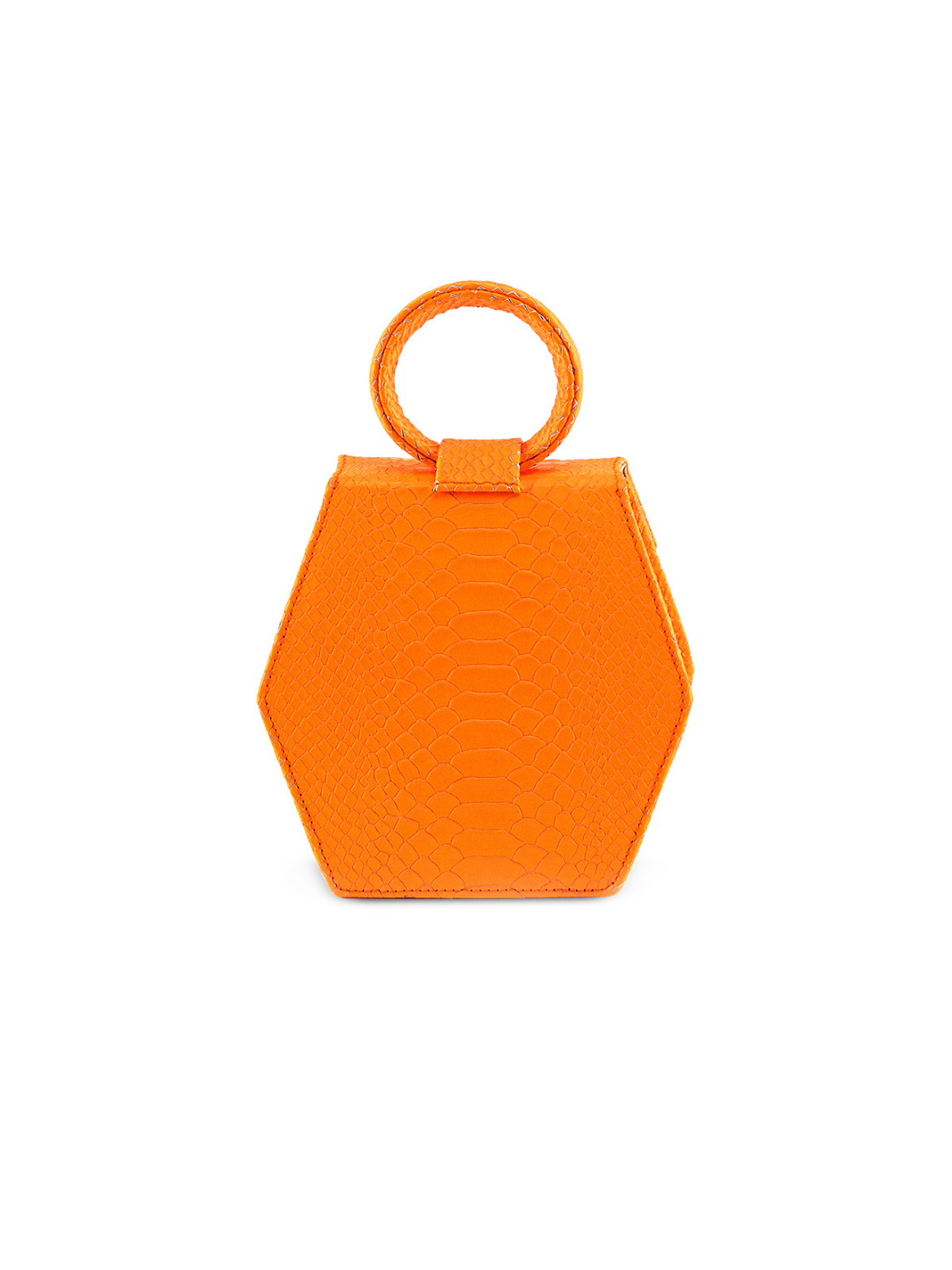 DESCRIPTION
This is a zesty cayenne orange snake print leather. It looks rich and gorgeous and the texture is subtle but still evident. A perfect fit for your Summer Fashion goals.
BAG DETAILS
ZURI HEXAGON BODY AND FLAP 
ROLLED CIRCULAR HANDLE 
LEATHER INTERIOR
WITH INSIDE POCKET
L 8.5 X W 3 X H 11.5 INCHES
100% LEATHER
Weight: 45 oz
Can be worn with a scarf tied to the sides [sold separately].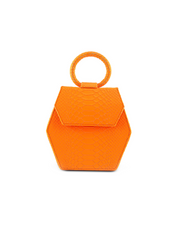 NEON ORANGE ZURI