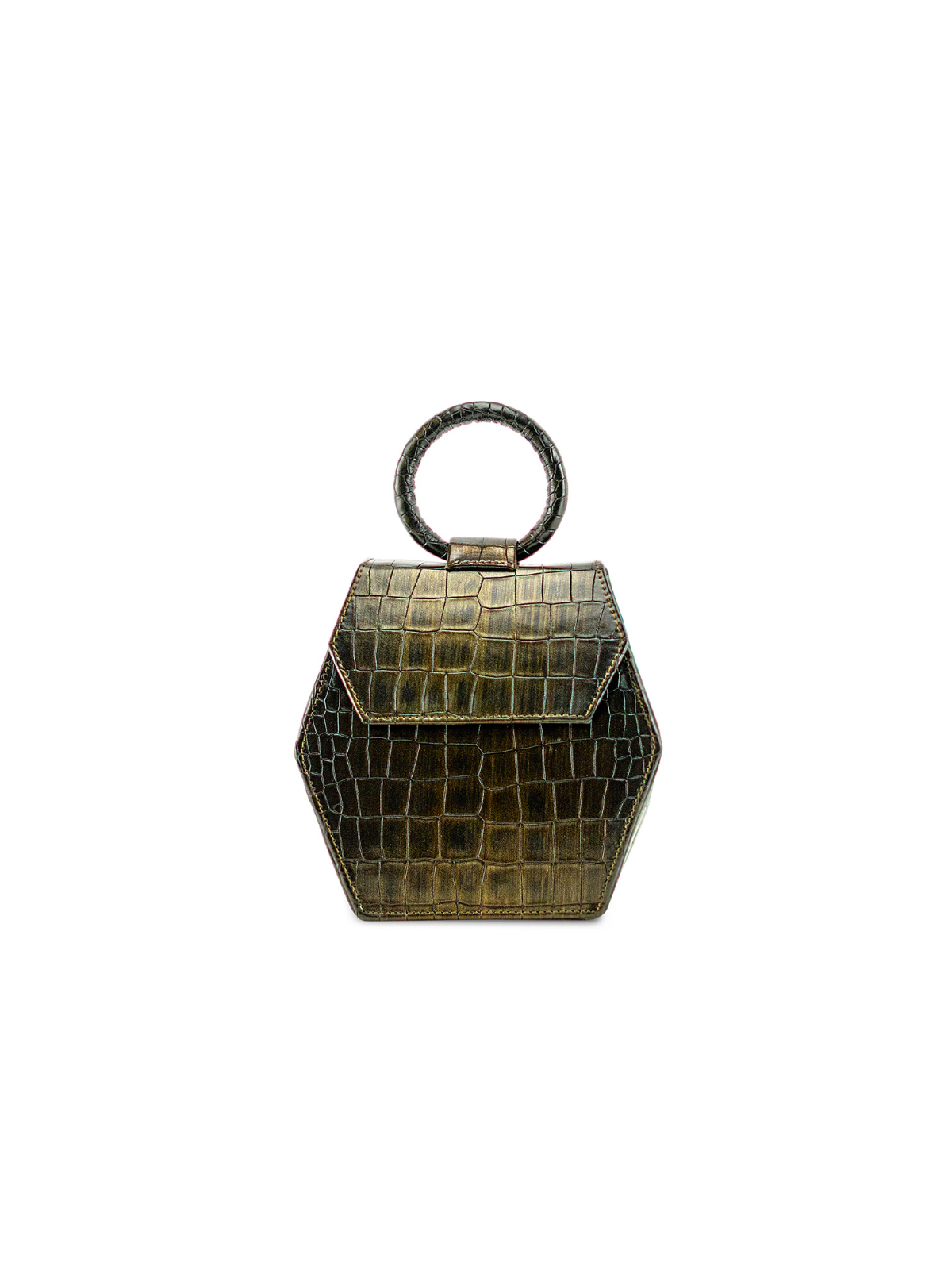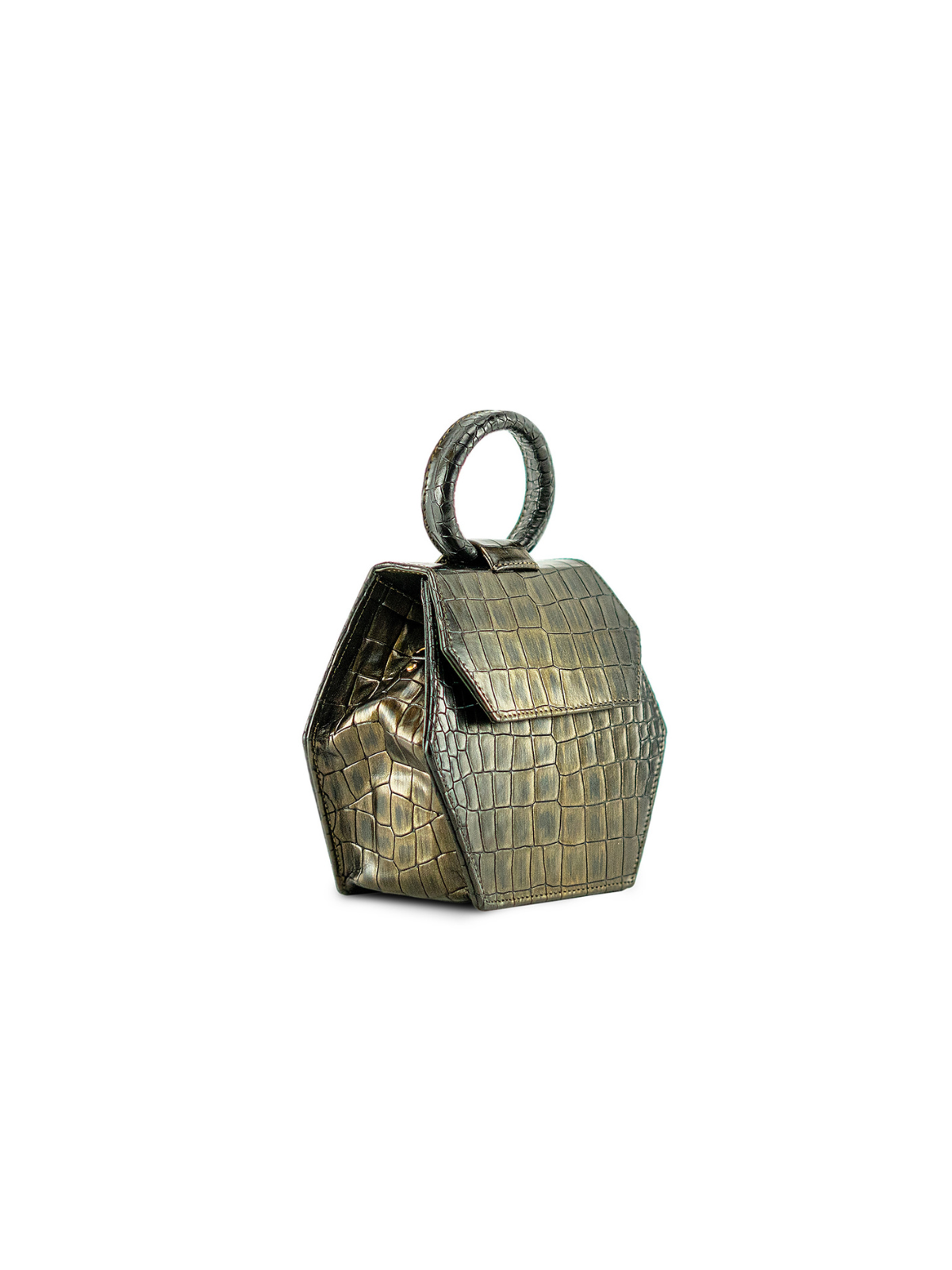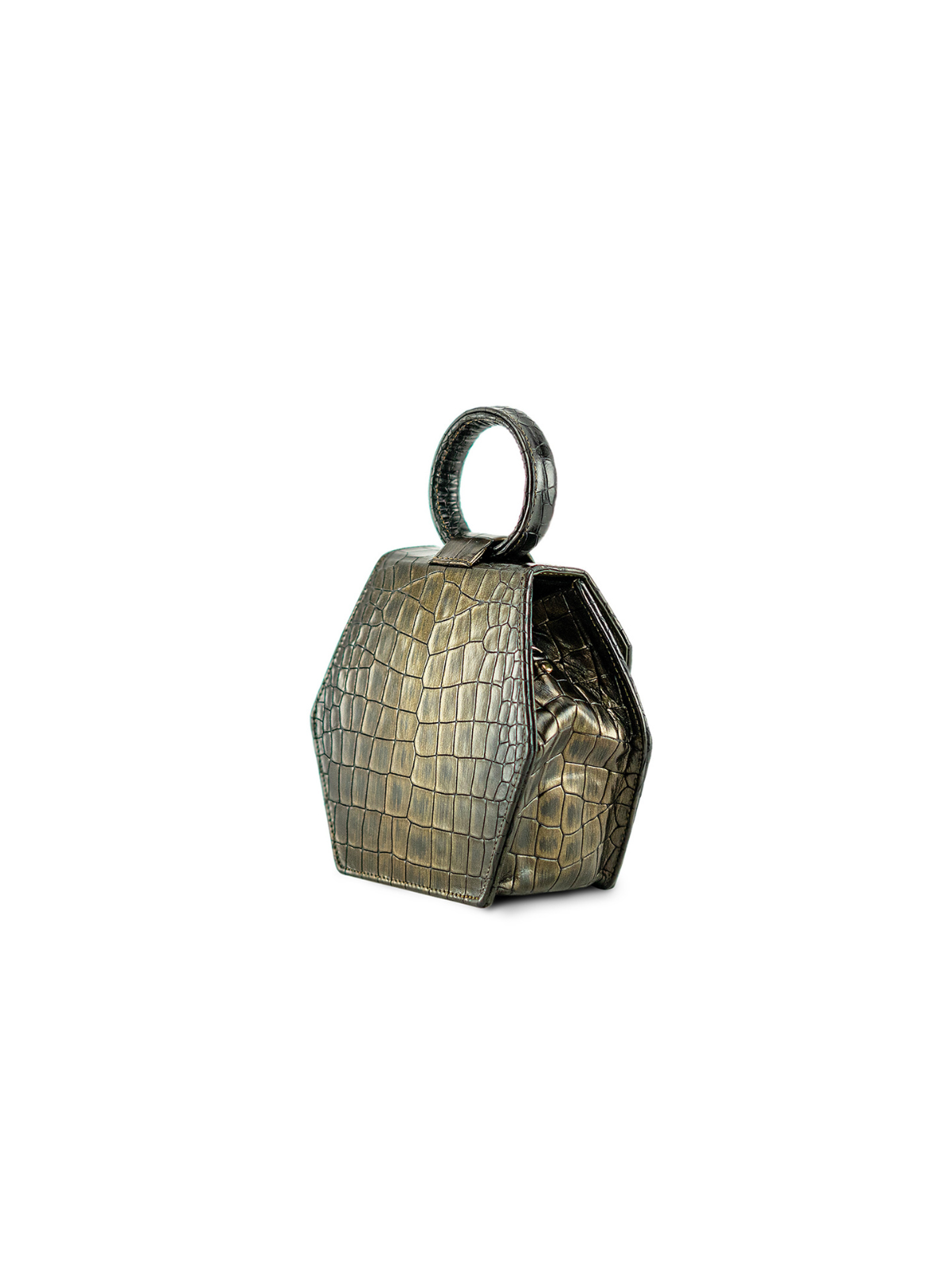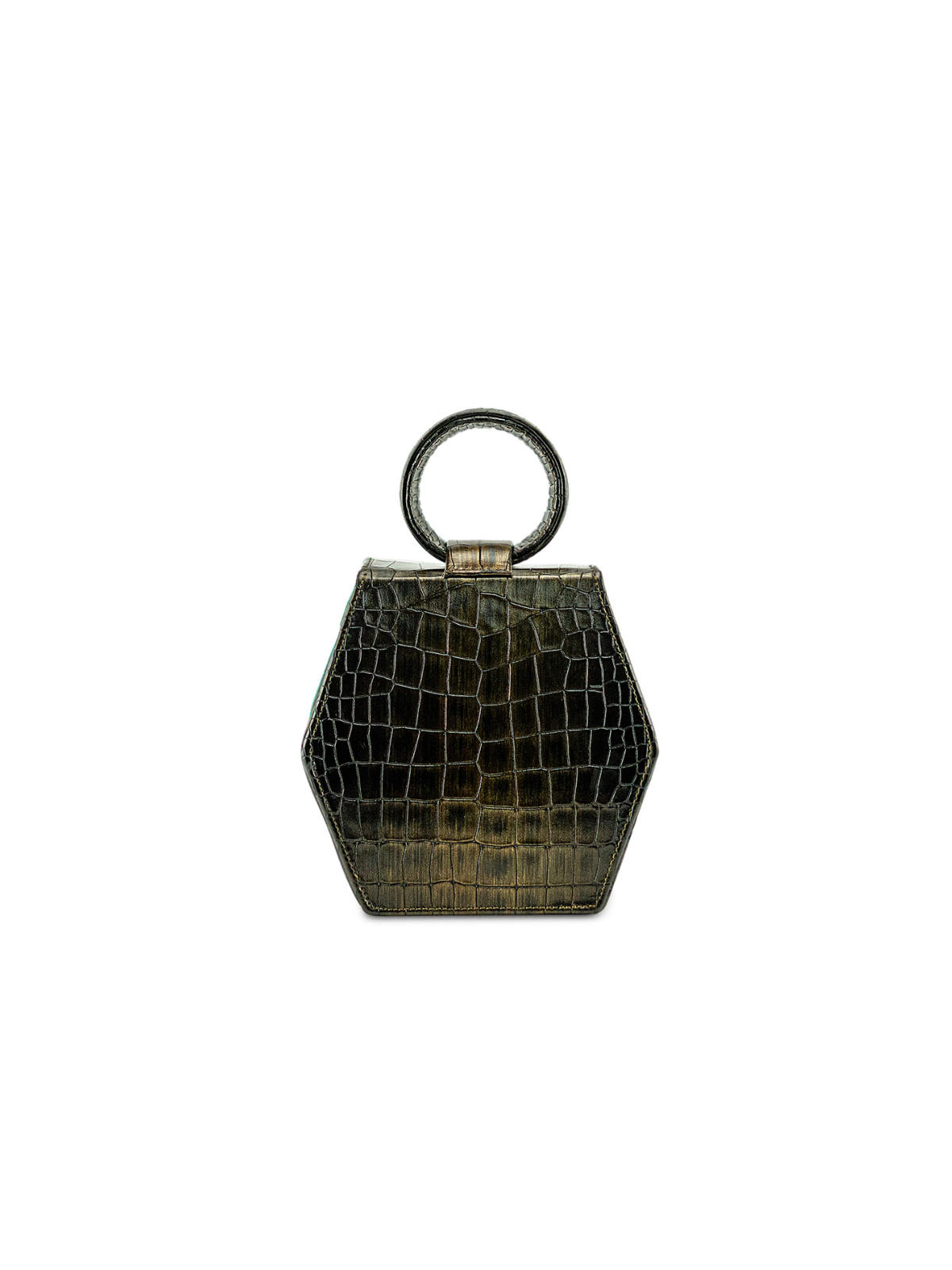 DESCRIPTION
The iconic Liquid Gold leather is a beautiful blend of black and dark brown. This neutral-colored crocodile print is rich and versatile in styling.
BAG DETAILS
The mini version of the original ZURI Bag
ZURI HEXAGON BODY AND FLAP 

ROLLED CIRCULAR HANDLE 
LEATHER INTERIOR
WITH INSIDE POCKET
L 8.2 X W 3 X H 7 INCHES
100% LEATHER
Weight: 35 oz
Can be worn with a scarf tied to the sides [sold separately].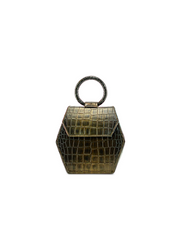 LIQUID GOLD BABY ZURI